At Moltz Construction, we believe in teamwork, communication and working with a proactive mindset. We operate on a platform of strong core values that we adhere to throughout the lifecycle of every project. 

EXPERIENCE
Our specialized, extensive experience allows us to complete high-quality water and wastewater projects; our key project personnel work efficiently and collaboratively. 

SAFETY
Safety is a company-wide priority. We are committed to taking appropriate measures to protect the safety, health, and welfare of employees, customers, contractors, visitors and the community. 

QUALITY
We take pride in our quality of workmanship. Our experience allows us to anticipate challenges and create solutions without cutting corners. 
SCHEDULE
We complete our projects on time, every time. We realize the importance of completing key milestones, and our hands-on approach ensures each item on the schedule is progressing as planned. 

BUDGET
We'll always provide competitive pricing. Our projects are completed within budget and value engineering opportunities are sought out whenever possible. 
Safety is our top priority throughout design and construction, and we're committed to taking appropriate measure to protect the safety, health, and welfare of our employees, customers, contractors, visitors, and the community. Our in-house safety program complies with state and federal requirements. 


"Toolbox" Safety Meetings




In-House Safety Inspections

Subcontractor Safety Programs




Employee Incentive Programs
We firmly believe that with the right plan, correct implementation, and a proactive safety culture, we can mitigate potential hazards and create a safe site for everyone involved in the project. 
Our health and safety vision is, "We all go home from work without injury or illness."
Our key personnel are highly qualified, skillful, and familiar with working together as a team. We employ a variety of construction personnel with a wealth of knowledge and experience, and we encourage open lines of communication throughout the company.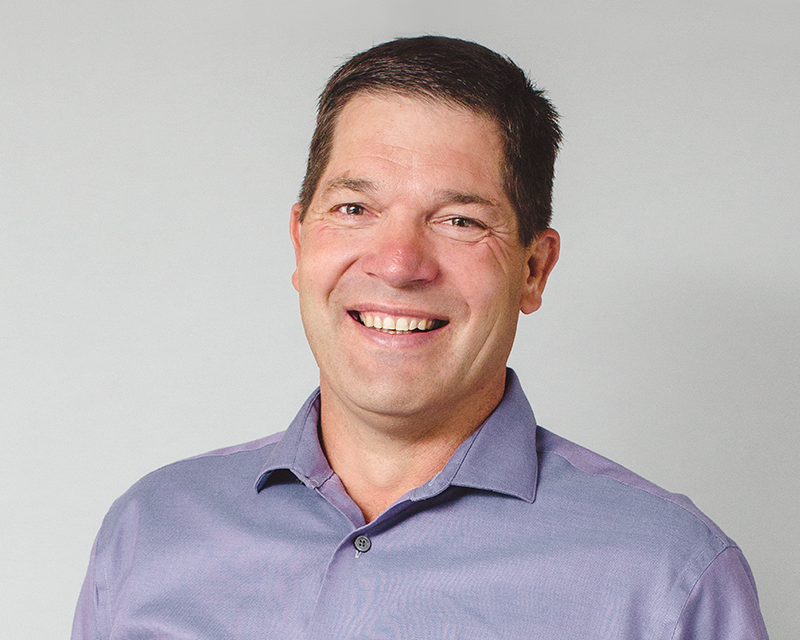 Eric Moltz
CEO
Eric Moltz joined Moltz Construction, Inc. as President in 1995 and was appointed as Chief Executive Officer in 2017. Eric was also appointed as the off-site Vice President of Moltz Wyoming, Inc. in 2003. Under his direction, Moltz has experienced continual growth.
Eric sits on the Advisory Board for Collegiate Peaks Bank, a division of Glacier Bank Corporation, holds a Bachelors degree in Construction Engineering from Iowa State University, is an avid golfer, and enjoys helping coach Salida's youth wrestlers.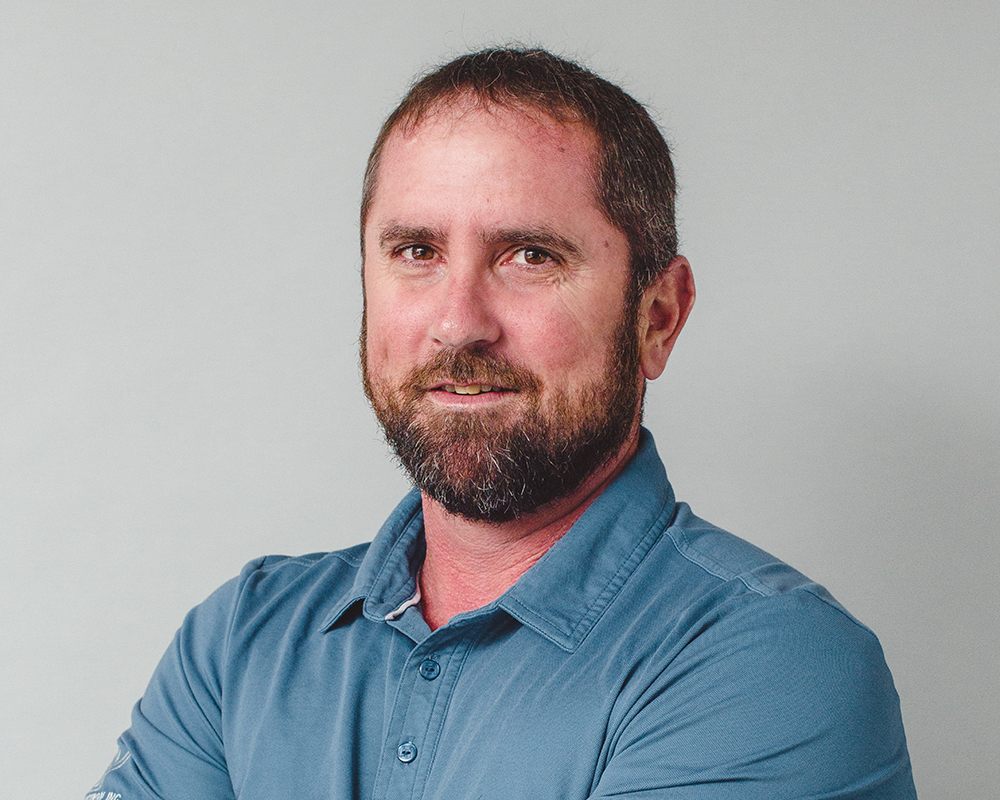 Michael Butler
PRESIDENT
Michael Butler has been in the business for over two decades and now serves as the President of Moltz Construction, Inc. His extensive background with the company and years of hard work and dedication allow Mike to relate to the employees at Moltz on every level. He joined Moltz as a Carpenter and then advanced to Concrete Foreman, Concrete Superintendent, Superintendent, Project Manager, Division Manager and President. Mike's "open door" policy of communication with office and field staff is available at all levels, and the results can be seen in the Moltz Construction log of project successes.
Mike's free time is spent on the sidelines, supporting his children at their many athletic activities.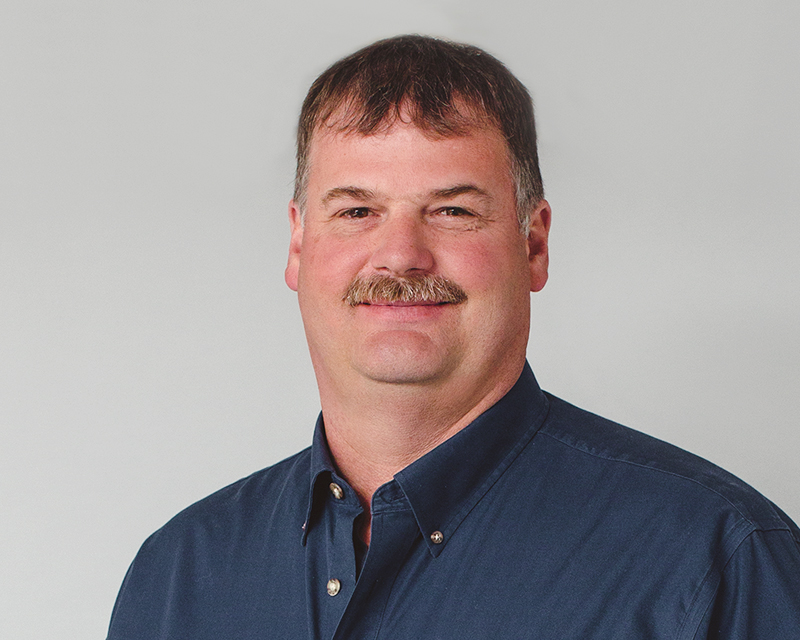 Kenneth Tunstall
DIVISION MANAGER
Kenneth Tunstall is the Division Manager and General Superintendent for high-altitude projects in southern and western Colorado. Ken joined Moltz Construction in 2001, after serving as Superintendent for ten years with Kaess Contracting, Inc., a firm specializing in earthwork. His enthusiasm for large scale, challenging projects has opened up a new market for the company. Under Ken's direction, the company's presence has expanded into water treatment projects at mining operations. In addition, the Moltz equipment fleet has expanded to include large scale earthwork equipment, allowing self-performance of sizeable excavation projects.
Ken is a Diesel Mechanic graduate of the Wyoming Technical Institute and enjoys spending time with his family and prospecting.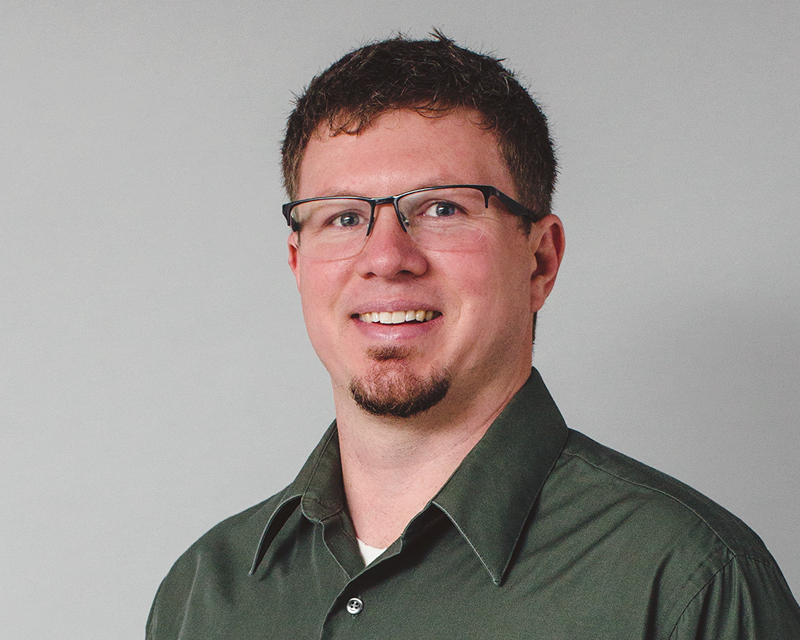 Philip Woodbury
CONTROLLER
Philip Woodbury serves as Company Controller for Moltz Construction, Inc. as well as Moltz Wyoming, Inc. The work Phil does is multifaceted and includes overseeing daily financial transactions, assisting management with job cost and contract issues, functioning as the company's IT administrator, and handling various Human Resource responsibilities.
Phil has a Bachelor's degree from Cedarville University in Ohio, seven years of experience in public accounting, six years of work experience with Katz, Sapper & Miller in Indianapolis, and one year with EKS&H in Denver. In his free time, Phil enjoys all things outdoors, especially skiing, hiking, and biking.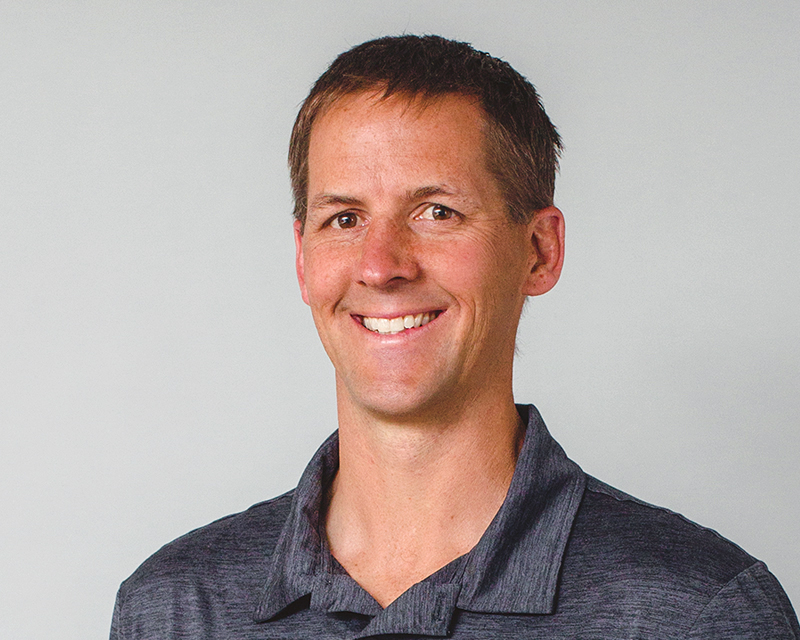 Cole Philips
SOUTHERN DIVISION MANAGER
Cole Philips joined the Moltz family in 2006 with 8 years of experience in heavy civil construction and has since managed the successful completion of numerous complex projects. These projects range from treatment plants to large scale dam construction. Cole has a broad range of experience managing projects with various delivery methods including traditional design-bid-build, CMAR, CM/GC, and privately negotiated contracts. As the Senior Division Manager, Cole is heavily involved in client relations, project scheduling, estimating, value engineering, and team partnering with Owners and Engineers. 
With a passion for the outdoors, Cole  strives to take his wife and three children out to enjoy skiing, hiking, camping, hunting, fishing, rafting, paddle boarding, and mountain biking as often as possible. 
MOLTZ HAS A RICH HISTORY.
The Moltz family came to Colorado and began building in the 1970s. Galen Moltz incorporated Moltz Construction in 1989, growing it into a premiere general contracting company. 
Eric Moltz graduated from Iowa State University and moved to California to work for a construction company specializing in water plants. On a visit to Colorado, Eric's dad asked him to move home and take over the business. In 1995 Eric joined Moltz Construction, Inc. and with his background in water, redirected the company's focus to primarily water and wastewater related projects. He knew the work, he knew the business, and Moltz thrived in this niche industry as a result. In 2019, Moltz joined the Graham Group of Companies, one of Canada's largest contractors specializing in buildings, industrial and infrastructure construction.
Today, Moltz delivers industrial, municipal, and commercial construction projects, while continuing to accelerate its growth. Through more than 30 years we have built an exceptional team of construction professionals that we consider second to be none.
The types of delivery methods for designing and constructing projects are expanding. While the traditional design-bid-build delivery system remains popular, project owners now have a variety of delivery systems to choose from, including: 

DESIGN-BID-BUILD
In the traditional hard bid, engineering and architectural design services are clearly separated from construction services; the project is 100% designed prior to bidding.
Key Benefit: Contracts competitively bid to ensure the lowest price. 
Moltz Construction's experienced estimating team takes pride in being thorough, utilizing the latest construction estimating software to propose a complete, quality product at the right price. 

DESIGN-BUILD
Here, the contractor and designer work together as partners during the design phase to develop the project. Major subcontractors are also involved early on in the design process to provide their input.
Key Benefit: The project schedule is shortened as the design and construction phases overlap. 
Moltz Construction received the Design-Build Institute of America's Design-Build Excellence Award in 2010 for the Fairplay Wastewater Treatment Plant project. 

CONSTRUCTION MANAGER GENERAL CONTRACTOR / CONSTRUCTION MANAGER AT RISK (CMGC/CMAR)
In this delivery method, the General Contractor is involved in the pre-construction project management services and then acts as the general contractor during the construction phase. 
Key Benefit: The project is bid in packages or phases, allowing the overall project to be completed in phases. The General Contractor may choose to self-perform some critical phases of work, or may competitively bid those packages. 
In the Construction Manager at Risk delivery method, the contractor works under a Guaranteed Maximum Price.
NEGOTIATED
This open book approach is frequently referred to as "cost plus," meaning the product cost plus an agreed upon percentage. 
Key Benefit: This provides the highest level of financial transparency to the client. 

TIME & MATERIALS
Rather than providing a fixed price or a percentage, this delivery method is limited to the cost of labor and the materials put into the project. 
Moltz Construction's personnel have saved our clients thousands of dollars by suggesting innovative value engineering ideas. Our teams have specialized, hands-on experience that allows them to think creatively, suggesting improvements to projects that can also save clients money.